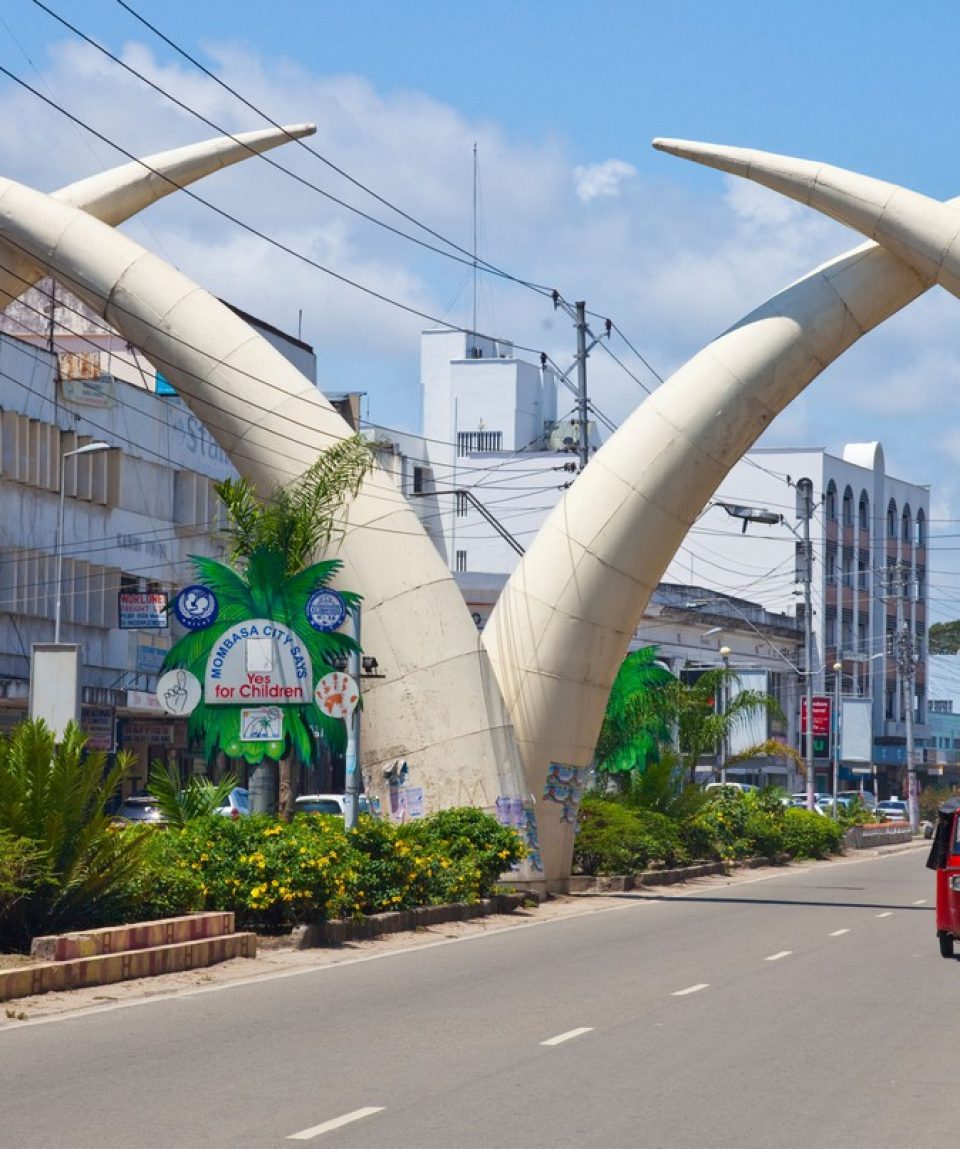 Mombasa City Tour
from
KSh3,000.00
Mombasa City Tour gives you opportunities to visit historical and cultural places: the Fort Jesus, the Mwembe Tayari open-air market, the local bazaars, handicraft carvers, walk through the famous curvy alley-roads, the business district. North of the island stops at Mamba Village Visit (Crocodile Farm Tour) situated in Nyali, is East Africa's largest crocodile farm. The Crocodile Farm Displays the age, weight and length of crocodiles. The Mombasa City Tour will also enable you to see hatchlings to 5 meter long "big daddy" – the man eating monster, sun basking along the tropical garden trail. At five pm. daily, the crocodiles are fed and you can see them jump high in the air to snap the meat. Further North Nature Trail Park (Haller park) – for a variety of game animals and birds, which are not so easy to see, inhabit the fenced area and wind up at Ngomongo Cultural Center – get a glimpse of the lifestyle and cultures that existed for centuries before "civilization" came to Africa, view different traditional tribal huts are set up in this themed village, with peoples from the different tribes portraying their ancestors.
Old town of Mombasa with Swahili and Arabic culture
Fort Jesus Museum – synonymous with the history of the East African Coast
Food and spice market – a glimpse into the lives of the local people
Trademark Elephant tusks – the gateway to Mombasa
Likoni Channel – Port entry into Kenya
Akamba wood carving factory – local talents in arts
Shopping, people and local culture
Reviews 0 Reviews

0/5

Vacation Style Holiday Type

Excursions, Kenya City Tours

Activity Level Leisurely
All about the Mombasa City Tour.
Mombasa City is Kenya's main tourist destination. It is located on the Eastern coastline of Kenya bordering the Indian Ocean which has made it a popular destination for its beaches. Mombasa offers diverse marine life, world-class hotels and a friendly atmosphere. There is a tropical climate all year; it is a great destination filled with activities for all ages. Mombasa is a regional cultural and economic hub; oldest (circa 900 AD) and second-largest city(after the capital Nairobi) in Kenya with an extra-large port and an international airport, and is an important regional tourism center, steeped in history, yet at the same time fascinating commercial and cosmopolitan port town.
Visit Fort Jesus – Constructed by the Portuguese in 1593-1596 and designed by Italian architect Cairati, Fort Jesus is a UNESCO World Heritage site.
Take A Walk Around The Old Town – Historians will be in awe at the uniqueness of this port once ruled by the Portuguese. Most of the current residents are of Asian, Arab and European origin, and the architectural style reflects their different cultures.
A Trip To Haller Park – a hit with bird enthusiasts and animal lovers. Take your family over and explore wildlife exhibitions of giraffes, Cape buffaloes, zebras, waterbucks and hippos.
Scuba Diving And Snorkeling – One of the joys of Mombasa are the endless marine activities that are held on the beach every day. For those who prefer a more adventurous maritime experience from the ordinary kayaking and swimming, there is the opportunity to go scuba diving and snorkeling.
Go-Karting – If you have children or you're a kid at heart, then go-karting is always an epic activity. Located on Malindi Road, Mombasa Go-Kart is a company that offers thrilling go-kart rides.
Visit Mamba Village Center – East Africa's largest crocodile farm at Mamba Village Center. Not only will you acquire superior knowledge of these fascinating reptiles, but you can also ride on horseback and admire the beautiful botanical garden and its aquarium.
The tour package inclusions and exclusions at a glance
What is included in this tour?
Items that are included in the cost of tour price.
Hotel pickup and drop-off
Private transport
Entrance to Fort Jesus
Walk to the Old Town and spices shop
Visit to the Mombasa landmark
Visit to the Hindu Temple
Visit to the craft market
Visit to Haller Park
What is not included in this tour?
Items that are not included in the cost of tour price.
Tips & Gratuities.
All items of personal nature e.g. drinks, tips, laundry, etc
Costs of personal nature.
Day1 Mombasa City Tour

Get picked up from your hotel and proceed to Fort Jesus, built by the Portuguese in the 16th Century. Hear about the long and fascinating history of the fort before it was converted into a prison in 1985, and later, into a historical landmark.
Then, drive through the Elephant Tusks on Moi Avenue and call in at the Akamba woodcarvers, where you can see them at work and take the opportunity to purchase some of their wonderful crafts and other souvenirs.
Take a break for lunch, maybe at the delicious Tamarind Restaurant.
In the afternoon, visit Dr. Rene Haller's Nature Park, a group of former quarries now reforested and home to many animals, including hippos, giraffes, buffalos, antelopes, and crocodiles.
Later, return to your hotel in Mombasa.